We help you realize your telehealth program dream. With our Telehealth consulting, we bring our years of experience working with countless companies to make your chances of success sky rocket.
Why Your Company Needs Consulting
Every year, countless telehealth initiatives fail due to insufficient planning and flawed assumptions. Your company might staff stellar providers or deliver amazing in-person services, but those successes do not automatically convert to a telehealth win.
Being physically separated from your patients changes more than how your service is delivered. It changes how your company stays compliant, gets paid, and markets its services, not to mention the technology involved. Your company needs consulting from experts who have been down the same road, to not only increase your chances of success, but also avoid wasting countless hours and money.
How it Works
We start and end with your company's vision. There is no one-size-fits all telemedience or telethearpy program. We infuse our expertise into to make your dream a reality.
Whatever consulting we recommend, it will start with a thorough analysis of your company's goals. We listen, asses, research, and paint a picture of the details that would need to be in place for your goals to be realized.
Maybe you dream of a direct-to-consumer telemedicine service with patients using their personal devices from home. We might research and develop a technology plan which would ensure the needed hardware and software was in place to make that goal a reality. Maybe you want to provide therapy services to schools. Our school-based teletherapy expert would craft a list of essential aspects that must be in place to make sure your service is compliant, effective, and profitable.
Consultants

Eric DeGrove
Eric's expertise spans several industries including IT, software development, marketing research, and health care operations. As the founder of the Blink Session telehealth platform, he understands every technical aspect needed to insure your providers and patients can connect. A serial entrepreneur, he has started four companies including co-founding a clinic and teletherapy service in Colorado Springs, CO. With a heart of a teacher, he aims to equip you and your company with knowledge and skills you can use for years to come. Eric has received education in sociology, statistics, history, social research, and marketing, including a Masters in history and inter-cultural studies.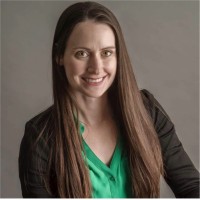 Elise Mitchell
Elise knows what it takes to operate a successful telehealth program. As a licensed speech-language pathologist, and former Chief Clinical Officer at Dotcom Therapy, she understands every aspect of providing health services online. At telehealth.training, Elise trains and consulting companies on compliance, human resources, and the many other operational details essential to a successful telehealth program. Elise holds a Master of Science in Speech-Language Pathology from Missouri State University and a Certificate of Clinical Competence from the American Speech and Hearing Association.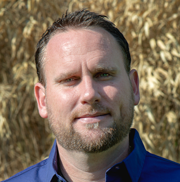 Tim Brokopp
Tim's expertise spans several industries. Spending most of his career helping non-profit organizations develop healthy communities in Africa, he has helped raise millions in private equity for social-good businesses, including health care facilities. As Director of Business Development, he has taken Blink Session from nothing to a business serving thousands. Tim has a passion to help companies effectively communicate their mission and vision, and ultimately build impactful telehealth services that sell.